Empowering wellness
Facials

Empowering wellness
Facials

Empowering wellness
Facials

Empowering wellness
Facials

Facials
We are proud to partner with Circadia to provide you with an amazing facial experience. Circadia was founded by the world-renowned, and globally recognized, Dr. Peter T. Pugliese. Dr. Pugliese was the first physician of his caliber to dedicate decades of research to understanding the skin and its ability to deliver clinical and relevant information on product development. Circadia professional skincare is based on
the skin and body's natural Circadian rhythms. Chronobiology, the biology of time, is based on the principles of defending skin from damage during the day, and stimulating repair during sleep, and is at the core of our concept. Circadia has been a pioneer in bringing the concept of Circadian rhythms to the health and wellness industry. Circadia's formulations combine pure botanicals, stem cell technology, second-generation vitamins, and innovative peptide development to achieve optimal skin health and beauty.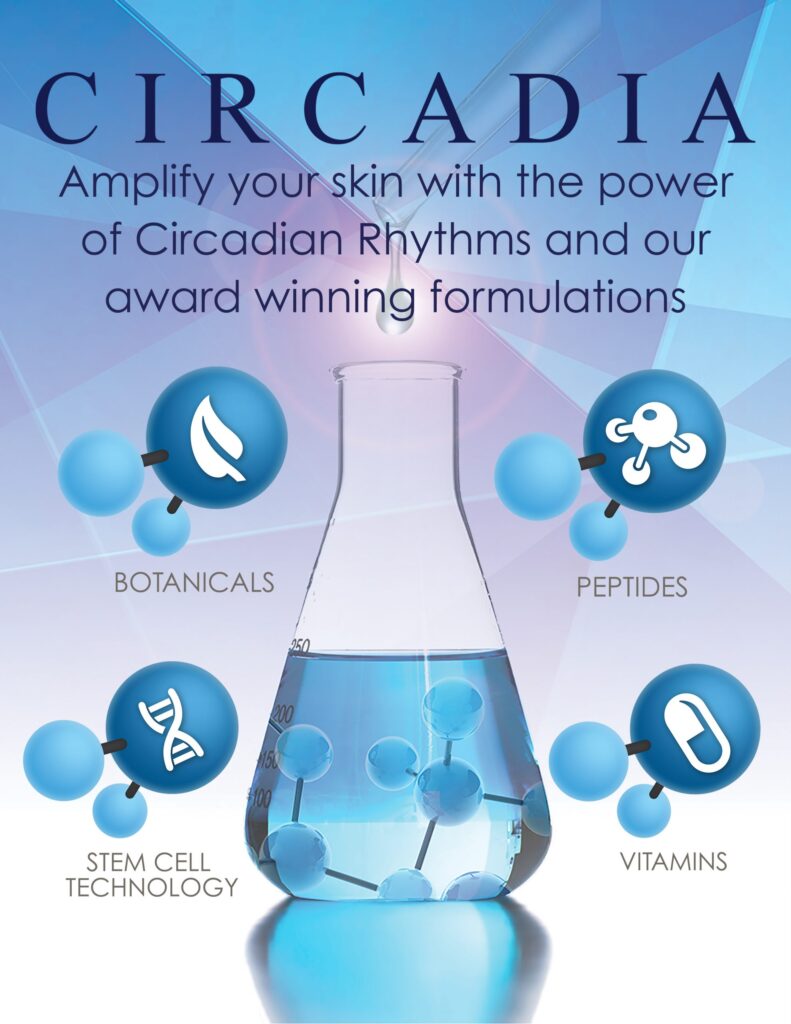 Express Refresh
30 min facial which can be booked as a separate service or add-on to our massage.
Your skin will be cleansed, analyzed by the esthetician, exfoliated,
and a mask will be applied. This is a great introduction to facial treatments.

European Rejuvenation
60 min European Facials remove dirt, unclog pores, increase circulation,
reduce aging lines, and refresh your skin. Deep cleansing techniques will
leave you with the radiant glow of soft, balanced, and healthy skin.
Combines exfoliation, extractions, massage, cleansing, and masks.

Back Renewal
30 min an amazin back facial. Back facials can be beneficial
in cleansing those tough-to-reach spots, targeting a variety of skincare
needs such as clogged pores, back acne, and dehydrated skin.
This treatment mimics many of the traditional techniques used while performing
treatments for the face. It incorporates deep cleansing, extractions,
and purifying masks. Exfoliate, cleanse, hydrate, and massage.
Signature Salt Spa Facial Sampler
Restore your tranquility and peace with this 90 min deluxe experience. The sampler
includes European Rejuvenation Facial with Lip and Eye treatment and Back
Renewal Facial.
Rosacea Relief
This facial will calm and soothe redness. It reduces inflammation
and nourishes the skin's barrier. It will deeply hydrate and
moisturize your skin. Your face will feel cool and toned, creating a
more even and firm appearance.
Anti-Aging
Anti -Aging facial will reduce the appearance of fine lines through deep
hydration, toning, and firming. It brightens the skin through
increased absorption of antioxidants, vitamins, and lipids. Your
face will have deep moisture with a smoothly created barrier to
prevent free-radical damage.
Acne
Acne facial will deeply cleanse and treat excess oil. It will help
decrease signs of inflammation and calm blemishes. You will feel
gentle exfoliation and proper hydration to get more even-toned
skin.
Prices
Facials

Service
Time
Price
Express Refresh
30 min
$80.00
European Rejuvenation
60 min
$130.00
Packages of 5 facials $550.00
Back Renewal
30 min
$90.00
Rosacea Relief
60 min
$130.00
Anti-Aging
60 min
$130.00
Acne
60 min
$130.00
Signature Salt Spa Facial Sampler
90 min
$189.00

THE PACKAGE HAS TO BE USED BY ONE PERSON ONLY

We do not offer a facial for children under the age of 12.
Specials